About us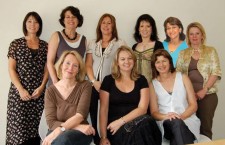 We are a privately owned Australian Interior Design Practice
established in 1992.

Our mission is to provide a unique source of professional support for the homeowner who is renovating, building or simply needing a makeover. We provide quality information, good design and effective planning.

Our team of interior designers includes kitchen and bathroom specialists, decorators and colour and paint specialists.

Along with co-founder and principal Vicki Poulter, our team comprises leading Sydney and regional designers and we often have young interior designers who seek us out for work experience.

We are all committed to a high level of professional practice - whether working on a master plan, or just a single room like a kitchen or a bathroom. Our designers take a holistic approach and are committed to sustainable and eco-friendly design products and practices where possible.

We have worked with many hundreds of clients on a wide range of projects throughout Sydney and many in country areas of Australia. Our work continues to appear in top interior design magazines, Vogue Living, House & Garden, Home Beautiful, Country Style, Trend in Australia, New Zealand, U.S.A. & Singapore and in The Domain, The Sunday Telegraph, and many regional publications.

We also have an excellent referral network of associated professionals and tradespeople.



The Designing Women Core Philosophy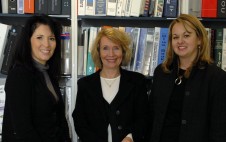 We believe good space planning and design can change your life.

Our 'Fundemental F words' sum up our priorities:

Focus First on
Function, Flow , Feel and Furniture,
Family, Friends, Food and
Finances..
BeFore Fashion, Form and Finishes!

In other words, we get the bones right first then the rest can follow. Beautiful spaces that don't work will be a source of endless frustration - and a waste of money.

We work with you to put your house in order and maximise every inch of space whilst always making sure the result is aesthetically pleasing.

We place "people" in the picture in harmony with all five senses: what you hear, what you see, what you feel and what you smell and of course what you taste - great kitchens for great food are our speciality!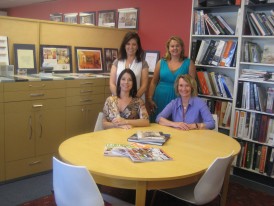 Good design adds value to your pocket and to your lifestyle everyday. Whether you are building or renovating, or considering just one space , you and your home will benefit from working with a professional designer. There are many decisions to be made and poor ones can be costly and very disappointing. We can save you time, hassle and heartache - and often a great deal of money.

Don't hesitate - we'd love to hear from you as early as possible in your project so that together we can find out exactly how we can help you.